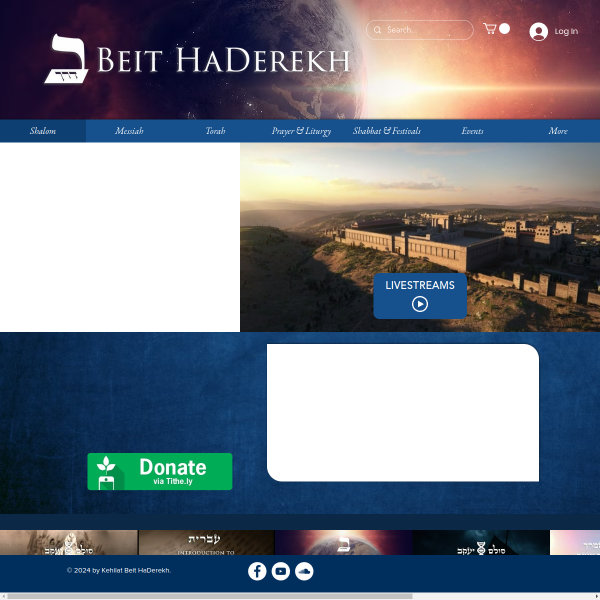 Contact Information
13370 Highway 191
Midland, TX, USA, 79707
432-268-3438
Shalom! Beit HaDerekh is a Messianic Congregation located in Midland-Odessa, TX.
In Hebrew, "Beit HaDerekh" means "House of the Way", echoing Yeshua's statement, "I am the Way, the Truth and the Life." (John 14:6). We meet on Shabbat (Saturdays) at 10:30am, and are located between Midland and Odessa on Highway 191.
We welcome all who desire to know the G-d of Israel in a closer way, believing in the King Messiah Yeshua (Jesus of Nazareth), and who desire to learn to walk in His Torah.